Aviation Research and Development
Mosaic ATM makes real contributions to the safety, efficiency, and modernization of the National Airspace System (NAS) through our Air Traffic Management Research and Development (R&D) efforts.
We are proud to partner with NASA and the FAA to identify how emerging technology, data, and operational modifications can improve existing systems and procedures and provide innovative ideas that lead to developing new concepts.
Our commitment to Aviation R&D sets others up for success.
Mosaic ATM is dedicated to all aspects of R&D in Air Traffic Management, with capabilities spanning comprehensive assessment of current inefficiencies to full-scale development and deployment of new concepts.
Mosaic ATM embraces a collaborative approach, working rapidly and efficiently to develop effective R&D solutions that foster stakeholder engagement and meet evolving project needs. By bringing stakeholders together, Mosaic ATM builds a sense of shared ownership to increase commitment and buy-in of a solution.
Our deep expertise in supporting aviation R&D customers makes Mosaic ATM an ideal partner to help guide organizations from various industries as they transition to data-driven decision-making. We rely on our robust background in advanced analytics to bring value to the commercial marketplace and our aviation R&D customers, working closely with clients to understand the business situation and apply the right process, people, technology, and data to develop a scalable solution.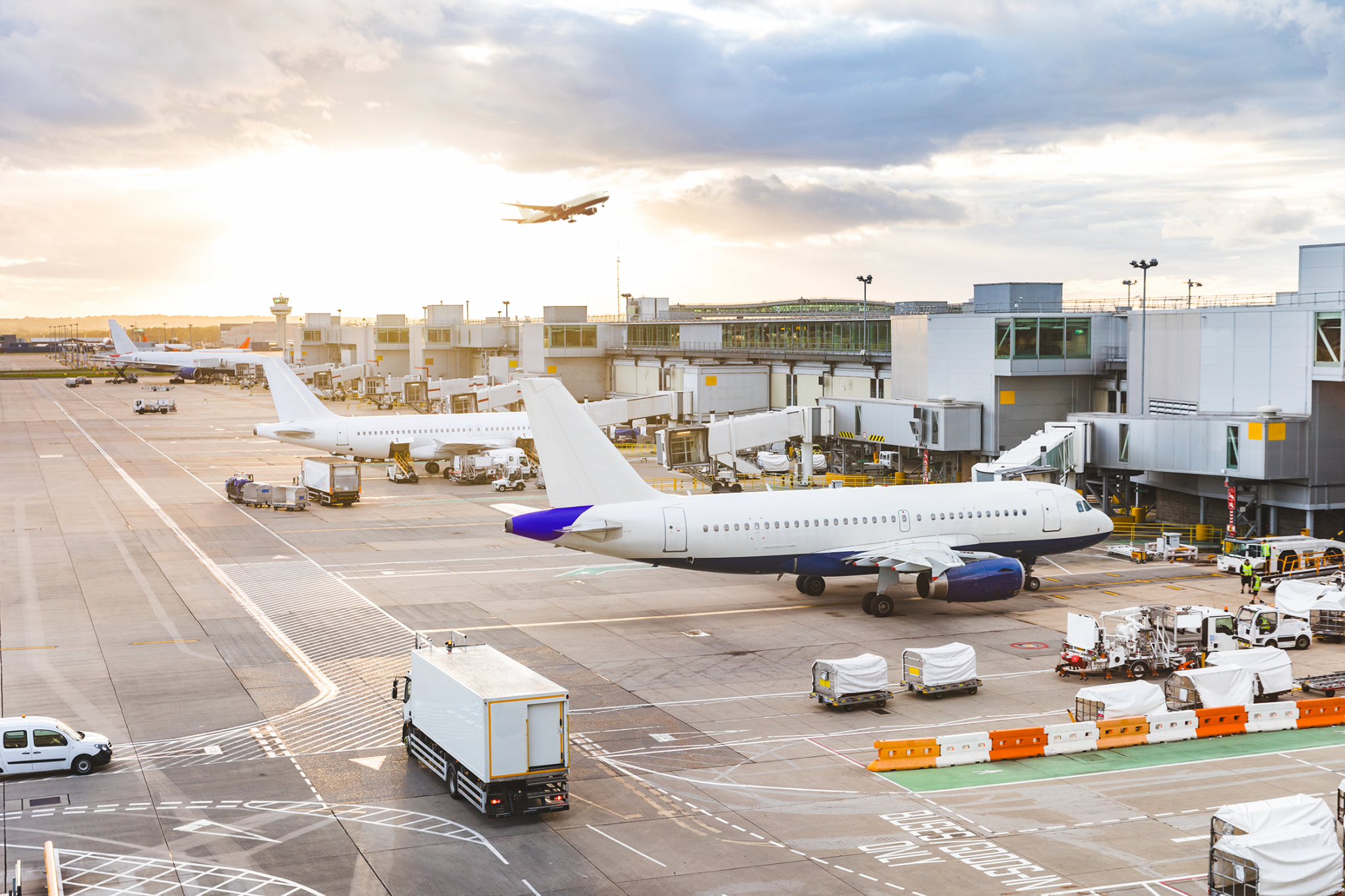 Check out Mosaic Airport Viewer
Track live surface operations for airlines, airports and anyone wanting to see aircraft or vehicle movement on a map of the airport.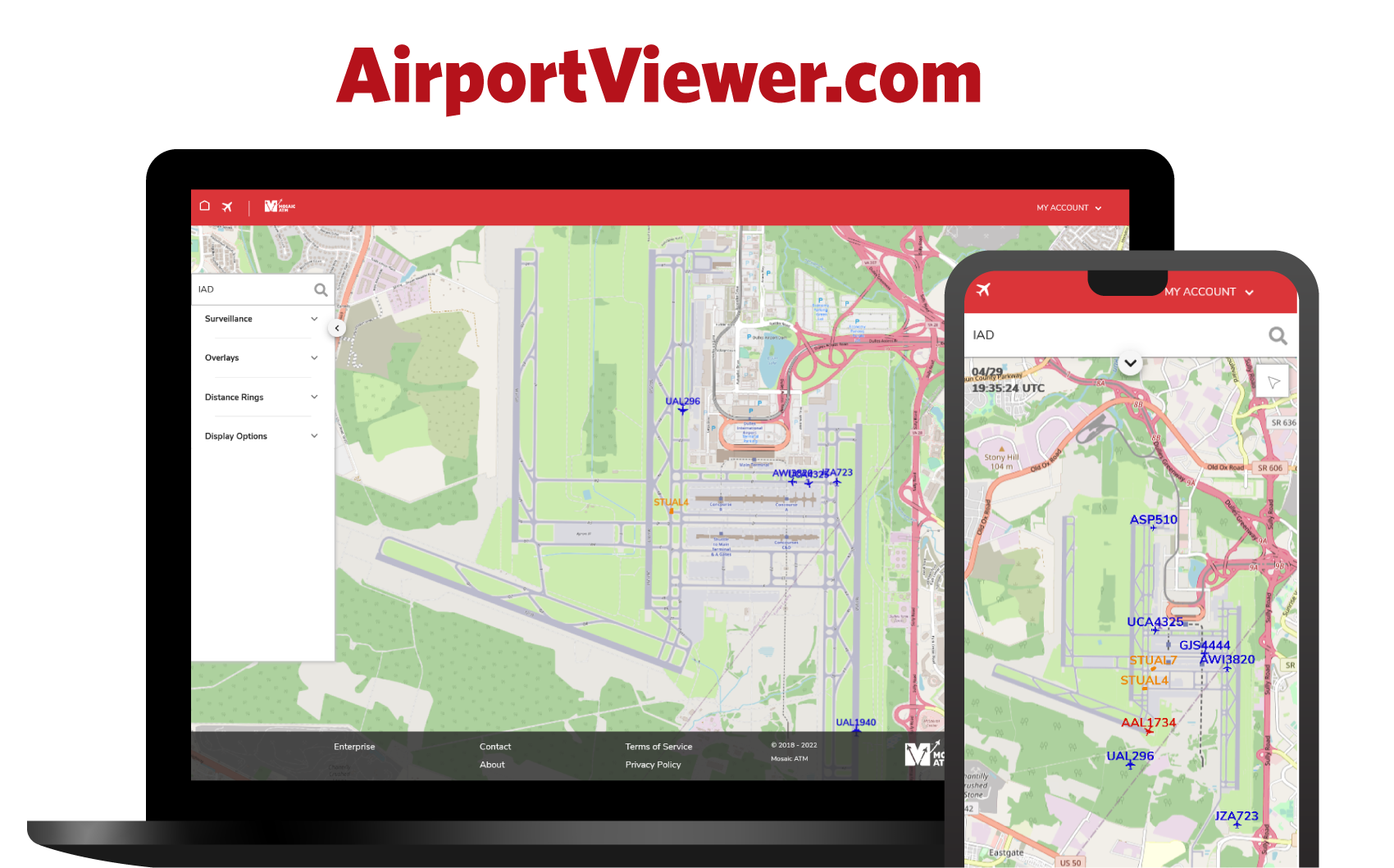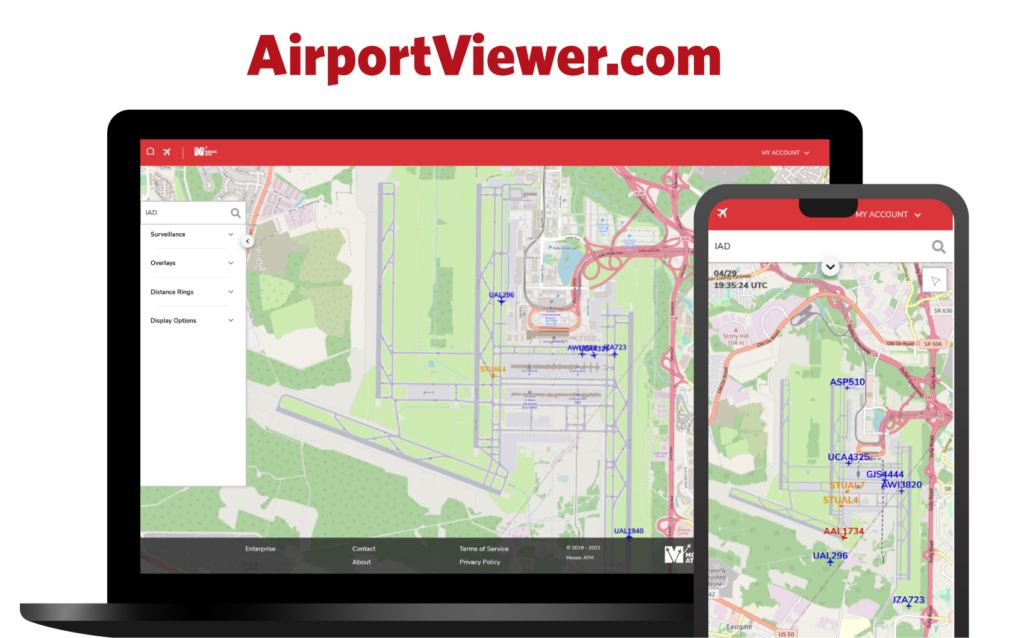 Aviation Research and Development Capabilities
The convergence of advanced analytics and R&D places Mosaic in a strong position to bring value to the aviation space now and into the future. Explore some of our projects and capabilities below.
Advanced Surface Traffic Management
Mosaic ATM is a pioneer in Advanced Surface Traffic Management, having led advancements in the space for over 10 years. As one of our core capabilities, Mosaic has extensive experience working with the FAA on multiple Surface Trajectory-Based Operations (STBO) field trials at SDF and MEM airports, working with the ATC Tower, TRACON, and ARTCC, as well as flight operators and the airport authority. Recently, Mosaic ATM helped NASA deploy STBO to Charlotte Douglas International Airport, bringing surface collaborative decision-making (CDM) to a complex operation while saving on costs and reducing emissions.
In addition, Mosaic ATM has deployed advanced machine learning techniques to accurately predict taxi-out/taxi in times, improving the operationality of the departure and arrival process at an airport, as well as reducing the long taxi-out/taxi in times, congestion, and excessive emission of greenhouse gases. Read the Case Study.
Mosaic also assists airports with runway configuration that concerns their capacity and ability to effectively manage surface and airborne traffic. We take a system-oriented view of aviation operations, considering all phases of flight, coordination and collaboration among different facilities in the FAA and different organizations that contribute to operations (airlines, business aviation, general aviation, new entrants, etc.). Read the Case Study.
Other Capabilities
Probabilistic Weather Integration – Mosaic ATM integrates probabilistic information with the weather and air traffic, plus factoring other relevant information, such as airspace structure, equipage, or pilot behavior, into an airspace capacity analysis used for ATM decision making. Read the White Paper.
Dynamic Arrival/Departure Fixes – Mosaic enables easy and agile situational awareness of fleets and airports. Read the Case Study.
Unmanned Aircraft Systems – Mosaic remotely pilots aircraft systems(RPAS) and drones. Read how we support UAS efforts here.
GPSM – Due to the uncertainty in stratus clearing at SFO, GDPs are implemented that tend to be overly conservative, using a later GDP end time than is necessary. Mosaic ATM conducted the research that led to the development of the SFO GPSM under an NRA contract with NASA Ames. Read the Case Study.
See R&D Work Examples Here
Mosaic ATM makes real contributions to the safety, efficiency, and modernization of the National Airspace System (NAS) through our Air Traffic Management Research and Development (R&D) efforts.