Airport Route Planning Model
Don't leave route planning to guesswork; fortify networking decisions with analytics and fuel growth.
The Airport Route Planning Model is an analytical tool for airports to evaluate their route networks. With these insights, an airport can compare itself to peer airports using various methods.
Airport management can easily see where their airport ranks compared to their peers, helping them decide which airline and routes to pursue and other critical economic decisions. These include how well their routes perform with other airports and their importance within an airline's system.
Economic data fused with airline statistical inference power this model. This proprietary system contains proven economic drivers of airport traffic such as demography, income levels, population, amount, and type of industrial activity. Mosaic's tool has embedded seven main peer groupings that are preselected and, the airport planner can choose what peers to compare against.
After selecting peers for comparison, the analytics starts crunching numbers. The user is presented with over a dozen user-controlled spreadsheets, comparing the host airport to the designated peers. Additional analysis can be executed within the model (i.e., city-pair analysis) and provide insights for different processes or systems.
The Bureau of Transportation Statistics Database and proprietary economic data at the MSA, CMSA, Federal Reserve Bank Districts, and Census Data Districts are combined to make this one of the more powerful tools ever provided to airport planners. Future updates include forecasting capabilities and decision tools. This model contains over 500 million data lines that can be used and analyzed, making it the most potent planning model any airport planner has ever seen.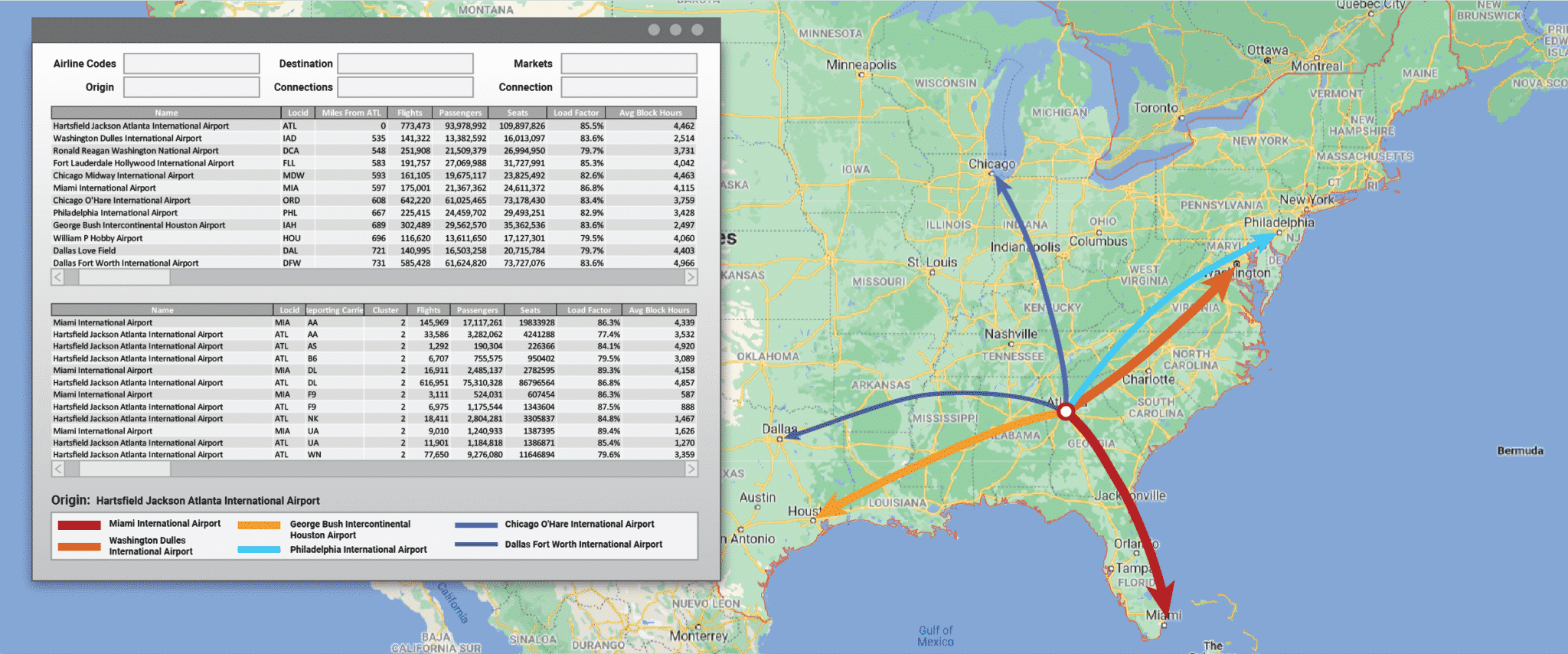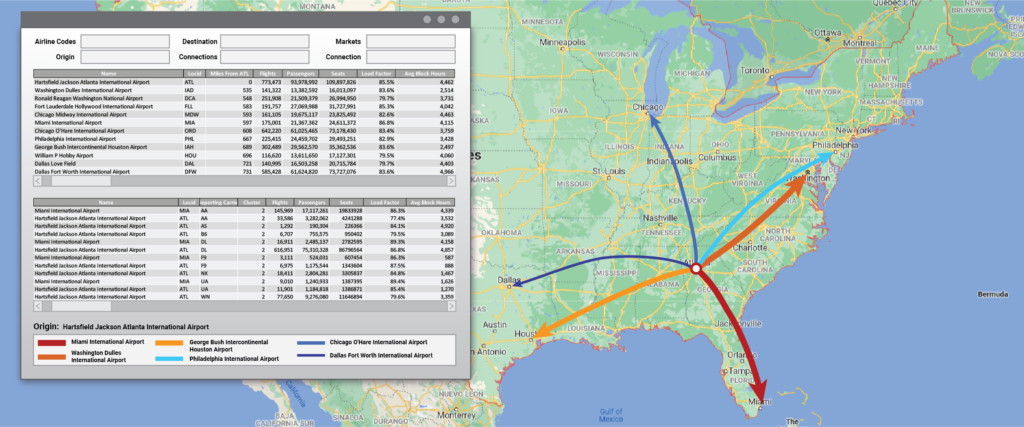 Benefits of this service include:
If you are interested to learn more about this product, please reference the Airport Route Planning Model to info@mosaicatm.com, and a member of our team will reach out in the next day or two.