Commercial Aviation Solutions
Innovative, Efficient, and Practical
Mosaic provides the aviation industry with innovative, easy-to-use solutions to improve the safety, efficiency, capacity, and sustainability of aviation operations. Whether it is solving problems for traditional operations or supporting the establishment and evolution of new entrants, Mosaic is up for the task. Our staff has industry-recognized expertise spanning the breadth of aviation disciplines, from Air Traffic Management to flight schedule optimization, flight planning, dispatch, and aviation analytics.
We combine our domain expertise with cutting-edge skills in computer science, operations research, system engineering, human factors, and data science to provide practical solutions to improve business effectiveness on the ground and in the air. Our commercial capabilities leverage the latest technologies and combine that with innovative techniques, developed and proven by aviation experts, to offer unique and cost-effective products and services to meet emerging industry needs. Contact us today to discuss your needs and see firsthand the Mosaic difference!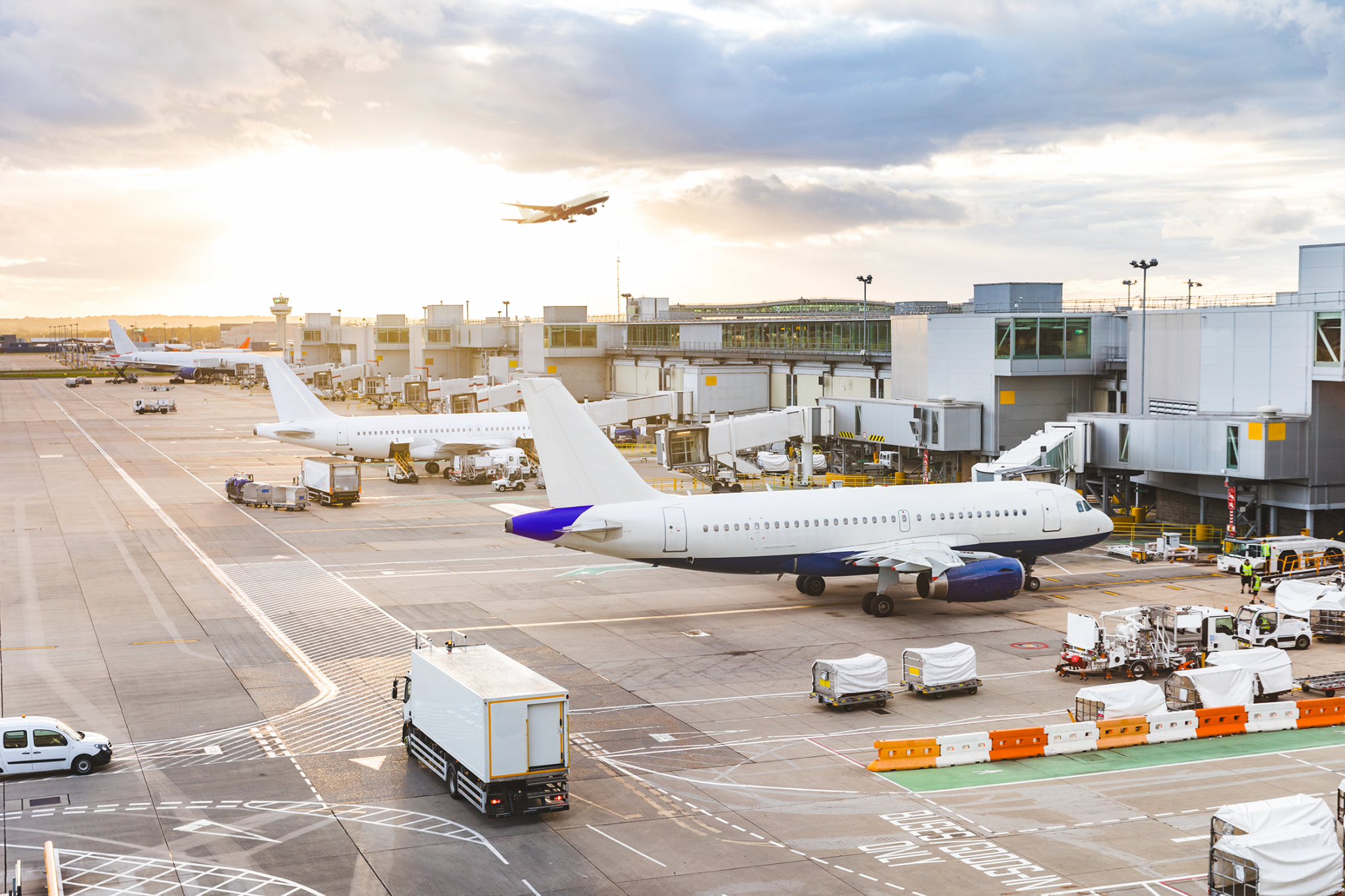 Mosaic is the designer and creator of Airport Viewer, the industry's go-to airport situational awareness tool. Airport Viewer provides real-time situational awareness for over 38 of the largest airports in the United States and offers subscription options to support anyone, from aviation enthusiasts to aviation professionals. Mosaic provides an enterprise version of Airport Viewer called the Mosaic Situation Viewer for organizations that require functionality and additional surface coverage to manage airport operations.
Visit airportviewer.com today to learn more and start viewing real-time airport operations.
Product Pipeline: Raw Data to Operationally Actionable Information

Explore How We Can Work with You
Mosaic provides innovative commercial aviation analytics to passenger and non-passenger airlines. We have developed unique service models, data subscription services, and products to solve some of the most pressing aviation challenges.
Development as a Service
Mosaic fully recognizes that not all industry needs can be met with existing products and/or data services. Some needs are unique depending on the use case trying to be satisfied. That is why Mosaic offers Development as a Service where we work with industry stakeholders to understand their needs and expected benefits, and then develop innovative, effective solutions to solve the problem.
Data as a Service
At the foundation of Mosaic's Data as a Service offering is the Mosaic Fuser, an industry-recognized data fusion capability that helps the industry make sense of data from many disparate, often conflicting data feeds. On top of the cleaned, parsed, and fused data from the Fuser, Mosaic turns data into information pertinent to some of the most challenging aviation use cases. Contact us today to learn more about Mosaic Data Services and our commercial aviation analytics solutions.
Products
Mosaic provides the aviation industry with innovative, intuitive products that are scalable to our customers' growing needs. Whether it is basic situational awareness at an airport or more advanced capabilities to manage traffic, Mosaic has you covered. Reach out to us today for more information on our industry recognized Airport Viewer and Mosaic Situation Viewer!
Don't see a product fit for your immediate needs?
Take advantage of our development services to get a solution tailored specifically to your use case.