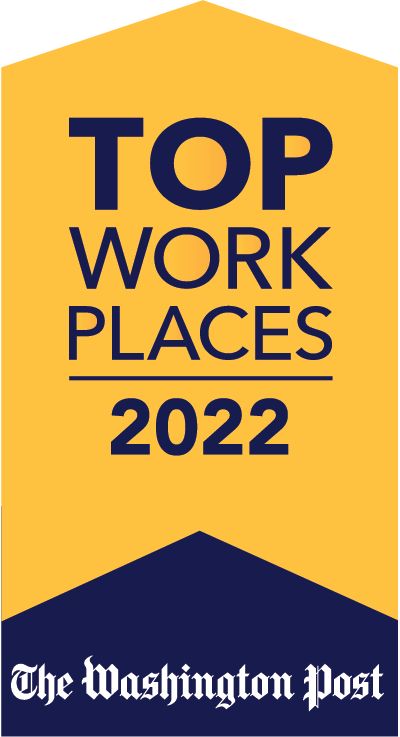 Culture
Mosaic ATM employees are smart, motivated, fun, and interesting people from diverse backgrounds. Many of our employees are recognized in the industry as experts and leaders in their disciplines, and the rest are learning from them. Our employees are distinguished by their curiosity to keep learning and dedication to work collaboratively. Our passion and excitement for our work shows through every employee.
We are a dynamic and creative team with high employee satisfaction and retention. Mosaic ATM's leadership believes that our staff is our most important asset and that a happy and fulfilled workforce leads to quality and excellence. We truly value each one of our employees and promote a healthy balance between work and life through our flexible work environment.
Mosaic ATM fosters professional development through mentoring, frequent opportunities to work on different teams and different projects, continuous opportunities to work with new technologies and tools, responsibility, and empowerment. Mosaic ATM's culture is based on success through teamwork. We promote team building through service projects, summer picnics, winter offsite meetings, the occasional go-kart race, and weekly volleyball games. Additionally, Mosaic conducts weekly virtual teambuilding events like community lunches, technical brown bags and trivia.
Mosaic ATM's leadership strongly believes that an organization not only has responsibility to its clients and its employees but also to the nation and the global community. Mosaic ATM's corporate culture promotes community awareness in several ways throughout the year. Mosaic ATM generously donates to scholarship and other local charities. We also give our employees JustGive.org gift cards each year so each employee can select what charity should share in our success. Mosaic donates a carbon offset for any professional travel as part of our sustainability efforts.
Benefits
Paid Holidays
Annual & Personal Leave
Comprehensive Medical, Dental and Vision Insurance
Maternal and Paternal Leave
401(k) Plan
Profit Sharing
Competitive Salaries and Annual Bonuses
Stock Option Program
Flexible Spending and Health Reimbursement Accounts
Life and AD&D Insurance
Short- and Long-term Disability Insurance
Employee Development and Tuition Reimbursement
Wellness Program