Mosaic ATM has been awarded a contract through Metis Flight Research Associates, LLC to support NASA in development of the Digital Information Platform (DIP). The overall goal of DIP as part of the Air Traffic Management (ATM-X) project is to accelerate transformation of the National Airspace System (NAS) and airspace operations through the development of a foundation for advanced, data-driven, digital services for both traditional and emergent operations towards cohesive decision making.
The DIP sub-project supports the development of an ecosystem conductive to a robust exchange of services and information, offering the means to allow providers to make their services more accessible and consumers to find and select the data and services they seek to optimize their operations. The cloud-based platform will enable improved air traffic decision making by allowing community and service providers and operators to access real-time and historical data upon which data-driven services for NAS users are developed and operated. The digital information platform sub-project will look to promote viable business relationships that facilitate one-to-many shared services model rather than traditional one-to-one services model.
Mosaic is specifically tasked with aiding in the development of:
Platform Technology Development:
Develop a hosting platform to deliver reusable micro-services in a cloud-based environment
Evaluate and prioritize use cases that will enable MVP-style demonstration and define platform standards
Ground Services and Demo:
Deliver sustainable aviation ground services that improve NAS efficiency via CDDR and IROP management
Apply innovative data science technologies in development of services that allows reuse/adaption of solutions
A reference implementation of the DIP ecosystem is shown in the diagram below.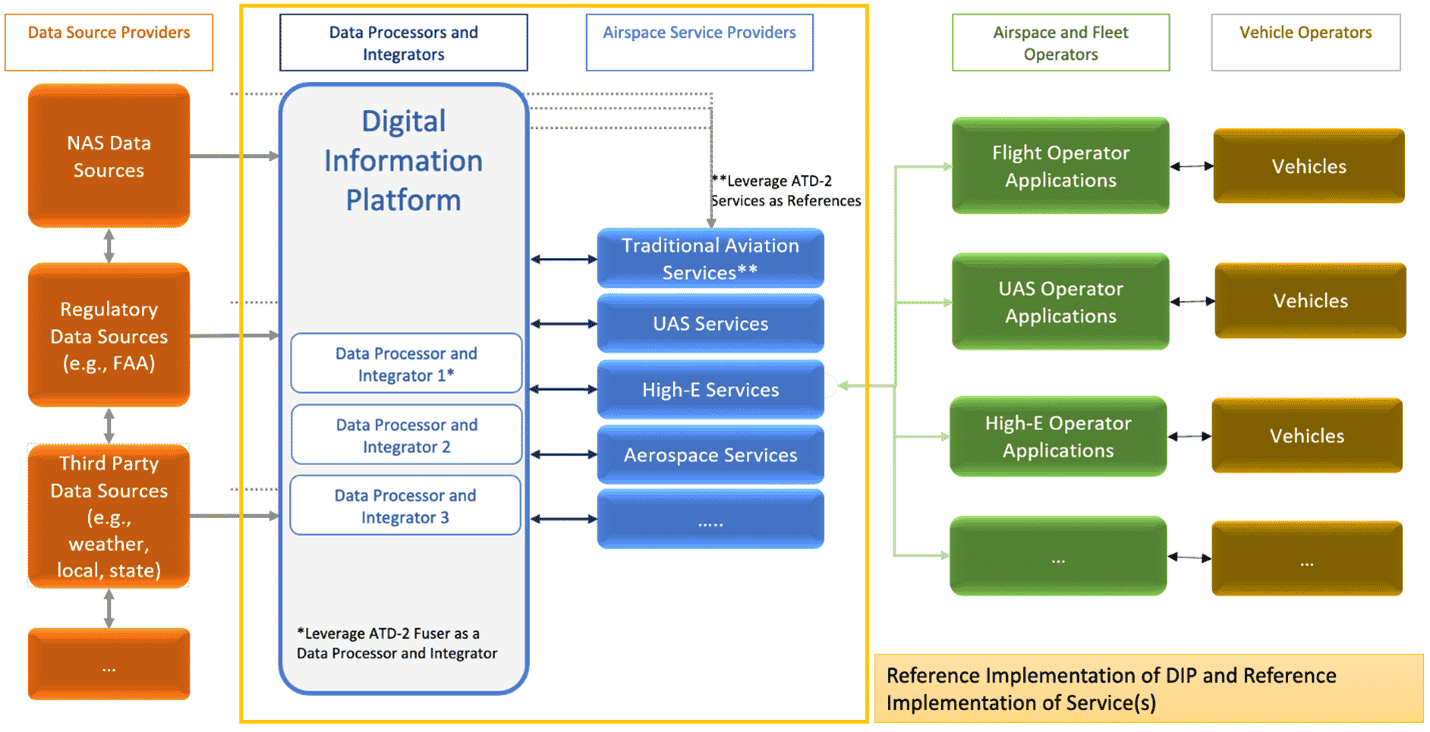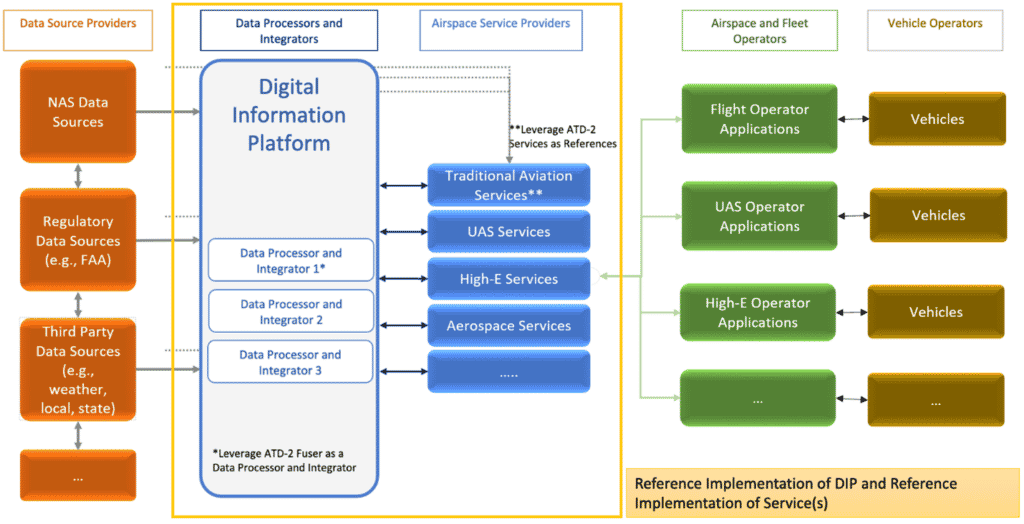 A notional depiction of the features and benefits provided by DIP are shown in the diagram below.